Parenting Pod consists of a team of licensed physicians and therapists who are committed to improving the mental health & wellbeing of families. Our goal is to provide informational and educational material based on the latest research and on our own clinical experience, yet presented in an easy-to-read format.
The site was founded by Rachel Fink, a mom of 7 kids, who had struggled in the past with issues such as postpartum depressions, eating disorders, and ADHD. She found that most resources online were either difficult for a regular parent to understand and relate to, or were not provided by reliable experts. The goal of Parenting Pod is to provide expertise in an engaging and easy to understand fashion.
In 2019 Parenting Pod was certified as a trustworthy resource by the world renowned healthcare website certification organization "Health on the Net Foundation (HON)" in Geneva, Switzerland. HON is a non-governmental organization that has been granted consultative status with the Economic and Social Council of the United Nations (ECOSOC). It is recognized by ISO (International Organization for Standardization) as a ISO liaison with the Health Informatics Technical Committee – ISO/TC 215. HON is a part of the 200 NGOs worldwide in special relations with the World Health Organization (WHO).
Parenting Pod has been mentioned and quoted on many national and international parenting and health sites.
Its resources have been trusted by:
See more mentions and citations here.
The psychologists and physicians who write for Parenting Pod are licensed practitioners located in the US, UK, and South Africa. Their contact information is listed on their author profile. Our technical headquarters is located in Israel.
Expert Consultants
Kelly Curtin, M.D. Pediatrics
Dr. Kelly Curtin is a board-certified pediatrician in Central PA. Dr. Curtin treats patients in her community while working as a medical director for the Department of Human Services. She also serves as a medical consultant for camps, day cares, web applications, and blogs.
As a specialist in the care and development of children, she holds leadership positions for the American Academy of Pediatrics, her local health system, and her community.   She has special interest in lactation medicine, oral health, school health, and technology in medicine.
Dr. Curtin earned her bachelor's degree from Rosemont College and completed her DO degree at the Philadelphia College of Osteopathic Medicine.  Previously, she served her internship at Crozer Keystone Health System and her residency at Penn State Hershey Children's Hospital.  Additionally, she holds a medical license in the state of Pennsylvania and is board certified by the American Board of Pediatrics.
Besides all of this, Dr. Curtin is raising school-aged children.  As the proud mom to 3 girls, she loves growing with her families and sharing parenting experiences together.
Beth Beatriz, PhD
Elizabeth Beatriz is an epidemiologist with over 10 years of public health experience.
She currently works at the Massachusetts Department of Public Health in the Bureau of Community Health and Prevention, is an affiliated faculty member at the Institute for Health Equity and Social Justice Research at Northeastern University and serves as a public health and COVID-19 advisor at Parenting Pod.
Dr. Beatriz specializes in health equity research and public health evaluation focused on child and adolescent health and wellbeing, social determinants of health, and violence prevention. Dr. Beatriz earned her bachelor's degree in Epidemiology at the University of Rochester and PhD in Population Health at Northeastern University with concentrations in Social Epidemiology and Biostatistics.
Her work has been published in numerous peer-reviewed journals, including the Journal of the American Academy of Child & Adolescent Psychiatry, the Annals of Emergency Medicine, Child Abuse & Neglect, and Health & Place.
Her work aims to use data to help young people thrive in a more equitable and inclusive world.
Robert Gomez, MPH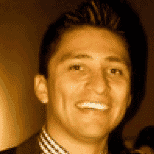 Robert Gomez is an epidemiologist with over 12 years of public health experience.
He currently works at the Health Services Agency of the Department of Behavioral Health in Northern California, and serves as a public health and COVID-19 advisor at Parenting Pod.
Gomez specializes in health research and health outcomes evaluation focused on physical and behavioral health conditions, social determinants of health, and infectious diseases.
Gomez earned his bachelor's degree in Health Science at the California State University, Long Beach (CSULB), with a concentration in Community Health Education and School Health Education. He completed his Masters in Public Health (MPH) program at the University of Southern California (USC), Keck School of Medicine with a concentration in Biostatistics and Epidemiology.
His interests include working to improve the health of vulnerable populations and, most recently, working to contain and better understand COVID-19.
Writers and Editors
Ree Langham, Ph.D. Psychology
Dr. R. Y. Langham holds a Bachelor of Arts in English from Fisk University, a Master of Marriage and Family Therapy (M.M.F.T.) in Marriage and Family Therapy from Trevecca Nazarene University, and a Ph.D. in Family Psychology from Capella University.
She is currently a child and family psychologist, medical, health & wellness contributor, copywriter, researcher, and psychological consultant for Livestrong magazine, Upwork, Blue Cross/Blue Shield, and Disorders.org.
Dr. R. Y. Langham has over a decade of experience writing, and editing medical, health & wellness, dating, marriage, love, and psychological articles for a variety of popular magazines, newspapers, companies, and websites.
Moreover, she worked as a Medical Analyst and Copyeditor for CIGNA for over 3 years.
In 2011, she published her first psychological thriller, "Fallen Apple." She has gone on to publish a children's book and three other books in the "Apple Series."
See Dr. R.Y. Langham's articles here
​Dr. Pierrette Mimi Poinsett, M.D. Pediatrics
​Dr. Poinsett is a board certified general pediatrician with over 25 years' experience. She is California based. She has a special interest in health care advocacy and health care social media.
Read more about Dr. Pierette Mimi Poinsette  here
Tiffany Lee, M.D.
Dr. Shannon McHugh, PsyD.
 Dr. Shannon McHugh is a licensed clinical and forensic psychologist in Los Angeles, California. She works in a private practice and specializes in assessment and treatment of children, adolescents, and adults who have developmental and social delays, behavioral difficulties, and those who have experienced traumatic events.
Read more about Dr. Shannon McHugh here
​
Lauren Keegan, Registered Psychologist
​Lauren Keegan is a psychologist with a special interest in perinatal and infant mental health.
She has over 10 years of clinical experience working with parents. When Lauren isn't working or writing she's building Lego towers with her toddler and practicing the fine art of negotiation.
Read more about Lauren Keegan here
Ana Jovanovic, M.S. Clinical Psychology
Ana Jovanovic is a licensed psychotherapist who specializes in working with children and adolescents. She holds Bachelor's and Master's degree in Clinical Psychology.
Since she works mostly remotely, her clients come from around the world.
Besides working with children, Ana also supports adults in navigating through the challenges of parenthood.
She has been working in many multidisciplinary teams, cooperating with teachers, speech therapists, special educators, school counselors and psychiatrists.
Ana is a firm believer in lifelong learning and continuously invests in her education. For her, the core of the therapeutic or coaching process is a relationship that gives a person the confidence to share, where their thoughts and emotions are welcomed and understood.
Read more about Ana Jovanovic here
Meg Proctor, M.S. Occupational Therapy
Meg Proctor is an autism specialist, occupational therapist, and the founder of Learn Play Thrive, L.L.C.
Using online occupational therapy, Meg helps families of kids with autism learn practical strategies to help their kids succeed during their daily activities.
Read more about Meg Proctor here
Betti Ayivi-Ga Togbassa, M.Ed., BCBA, LBA

Betti Ayivi-Ga Togbassa, M.Ed., BCBA, LBA is a Board Certified Behavior Analyst who has worked with individuals with disabilities from ages 2-60+ for over 16 years. This includes working in group homes, 8 years of teaching experience, and working in a clinical setting.
Betti earned her Master's Degree in Special Education from the University of Hawai'i at Mānoa in 2009. Where she specialized in autism. She also taught in public schools on the island of O'ahu in both a Special Education preschool setting and a Fully Self-Contained classroom with students from K-6 with autism.
She has worked specifically with autism for 6 years and has been credentialed through the Behavior Analyst Certification.
Betti is also a mother to 3 wonderful children of her own and loves to write with the humility of being a parent. She is currently a BCBA practicing in a clinical setting in Bellingham, Washington.
Daniel Sher, M.A. Clinical Psychologist
Daniel Sher is a clinical psychologist at a private practice and a locum therapist at the Western Cape Health Department.
Sher completed his Masters in Clinical Psychology at the University of Cape Town (UCT). During this time, he was trained in various modalities of psychotherapy as well as psychological assessment at the UCT Child Guidance Clinic. Furthermore, he completed his master's thesis, titled, Cultural Discourse Among South African Clinical Psychologists, and presented his findings at the European Congress of Psychology in Stockholm, 2013.
In 2015 he worked at Valkenberg Psychiatric Hospital. More specifically, he worked at the Male Admissions Unit (acute psychosis), as well as Alexandra Hospital (Inpatient Unit and Outpatient Service for adults with comorbid Intellectual Disability and Mental Illness), J2 Psychiatry Unit at Groote Schuur Hospital and Hanover Park Community Health Clinic.
Under supervision of clinical psychologists and in collaboration with multi-disciplinary teams, he worked intersubjectively with clients suffering from psychiatric disorders using individual psychotherapy, psychoeducational groups and family interventions. He also completed psychometric and neuropsychological interventions, the latter of which involved case presentations to the Division of Neuropsychiatry at Groote Schuur Hospital.
As a Community Service Clinical Psychologist (2016), he was employed by the Western Cape Department of Health. he worked at a district level general hospital: Khayelitsha District Hospital, where he engaged in psychological interventions with clients dealing with various psychiatric disorders and comorbid medical conditions. He also provided outreach therapy services at two community health clinics and worked closely with a multi-disciplinary team consisting of psychiatrists, nurses, and family physicians.
His professional interests as a therapist include long-term psychodynamically informed therapeutic models, in addition to cognitive-behavioral and other short term solution-focused interventions.
Hannah Grieco M.Ed
Hannah Grieco is an education and disability advocate in Arlington, VA. She works individually with parents to support their children's special education and mental health needs, as well as giving workshops to parent and teacher groups, and attending panel discussions related to disability, autism, and mental health in children.
Before becoming an advocate, she taught elementary school and was a lead teacher in science and arts integration. She was a member of the John F. Kennedy Center cohort of "Changing Education Through the Arts" for eight years where she workshopped and co-taught with leading artists and educators. She has a Master of Education from Marymount University, a gifted instruction certificate from James Madison University, and a BA from Oberlin college. She uses her academic background and classroom experience to focus her advocacy on tangible parenting tools and child-focused instructional strategies to meet the needs of individual learners.
Hannah's articles and short stories about inclusion, disability, and families have been published by Washington Post, Huffington Post, Barren Magazine, Lunch Ticket, Arlington Magazine, and many other national publications.
Janet Meydam MS, OTR/L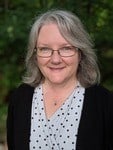 Janet Meydam is an occupational therapist with over 30 years of experience providing occupational therapy services to patients of many different ages and diagnoses. She has spent the past 16 years working with children in public schools.
Janet is currently employed by Cooperative Educational Service Agency #8, which provides services to school districts in northeastern Wisconsin. Janet provides occupational therapy services in several rural school districts and works with students who have been diagnosed with autism, ADHD, intellectual disabilities, cerebral palsy, specific learning disorders, and other conditions. In addition, Janet serves as an assistive technology consultant to the region, providing assessments and recommendations to students who have needs related to academics, device access, sensory regulation, and other functional tasks.
Janet holds a Master's Degree in occupational therapy. She is nationally certified and licensed in the state of Wisconsin.
Ellen Ellingsworth, MS, RD, CD, CLC
Ellen Ellingsworth, MS, RD, CD, CLC is a Registered Dietitian and Certified Lactation Consultant. Ellen has been a Registered Dietitian for fours year and a Lactation Consultant for two years. She currently practices in Wisconsin for WIC (Women, Infant and Children).
Ellen received her Master's Degree in Nutrition and Food Science from the University of Wisconsin-Stout. She received her undergraduate degree in Kinesiology with an emphasis in Exercise and Fitness and a minor in Strength and Conditioning from the University of Wisconsin-Oshkosh.
Upon completing her Master's Degree Ellen completed a nine-month Dietetic Internship with UW-Stout. During her internship Ellen found her passion which was providing nutrition education and guidance for women, infants and children in the WIC setting.
After completing her internship, Ellen went on to work in a clinical/long term care setting at a Wisconsin hospital. Ellen spent a year and half working in a clinical setting providing medical nutrition therapy for a number of diseases, along with teaching group nutrition classes on multiple different nutrition topics.
In 2018, Ellen left the clinical world and started working for WIC, where she could fulfill her passion of working with women, infants and children. Ellen then obtained her Certified Lactation Consultant Certification to expand her knowledge of breastfeeding. Ellen has since been working in the WIC world-and has become an expert in infant nutrition.
Ellen's interests include helping families feed their infants, and young children. Along with helping women breastfeed their children.
Joyce Slaton, CPST
Joyce Slaton is a certified Child Passenger Safety Technician and product expert with more than a decade's experience writing about parenting, women's health, and safety for babies, pregnant women, and children.
Stefanie Miller
Stefanie is a stay-at-home mom turned work-from-home mom. She studied Early Childhood Education and Development for 2 years, and now pursues writing as her ultimate passion.
Stefanie lives with her husband and two sons in Central Florida. As a mother, she has a wealth of knowledge about baby products and is always eager to learn more.
Leah Malicoat, Mom of 3
Leah loves reading non-fiction and young adult books as well as watching rom-com and history movies. She also enjoys fire pits and kart racing.
Her favorite thing in the world, though, is being a Nana to the grandbabies.
Gina Fishman
Gina Fishman is a mother of seven children ranging in age from 10 to 25. A certified group fitness instructor with decades of formal dance training, she has taught adults, teens and young girls.
She received her fitness certification from the Women's Club in Jerusalem, Israel and has taught high- and low-impact aerobics, step, toning and interval training in a variety of venues.
​Liam Rodgers, Personal Trainer and Coach
​Liam is an Olympic Weightlifting coach and trainer.
He writes for Parenting Pod, and has consulted on health, fitness and sport for some of the most respected fitness brands, national organizations and sports people.
Read more about Liam Rodger here
Jennifer Newson, Ph.D.
​Jennifer Newson has a PhD in Cognitive Neuroscience from Oxford University, UK and a love of communicating science in a creative and engaging way.
She has worked in both academia and industry and has a broad knowledge of neuroscience, psychology and generally all things to do with how the human mind and brain work.
Read more about Jennifer Newson here
Kristen Gardiner, Child Passenger Safety Technician
​Kristen is a certified Child Passenger Safety technician who has helped us create guides such as The Definitive Guide to Child Passenger Safety.
Read more about Kristen Gardiner here
Penny Williams
A self-proclaimed "veteran" parent of a son with ADHD, Penny Williams is the creator of an award-winning website, a number of best-selling Amazon books, and a frequent contributor on parenting a child with ADHD for ADDitude Magazine, Healthline, and other parenting and special needs publications.
 Dr. Kim Langdon, M.D.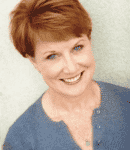 ​Dr Langdon is a retired obstetrician-gynecologist with 19 years clinical experience.
She has invented six novel medical devices for common maladies, and founded Coologics to commercialize her patent-pending technologies.
She writes and reviews articles for Parenting Pod and is an expert on topics such as pregnancy, birth, and eating disorders.